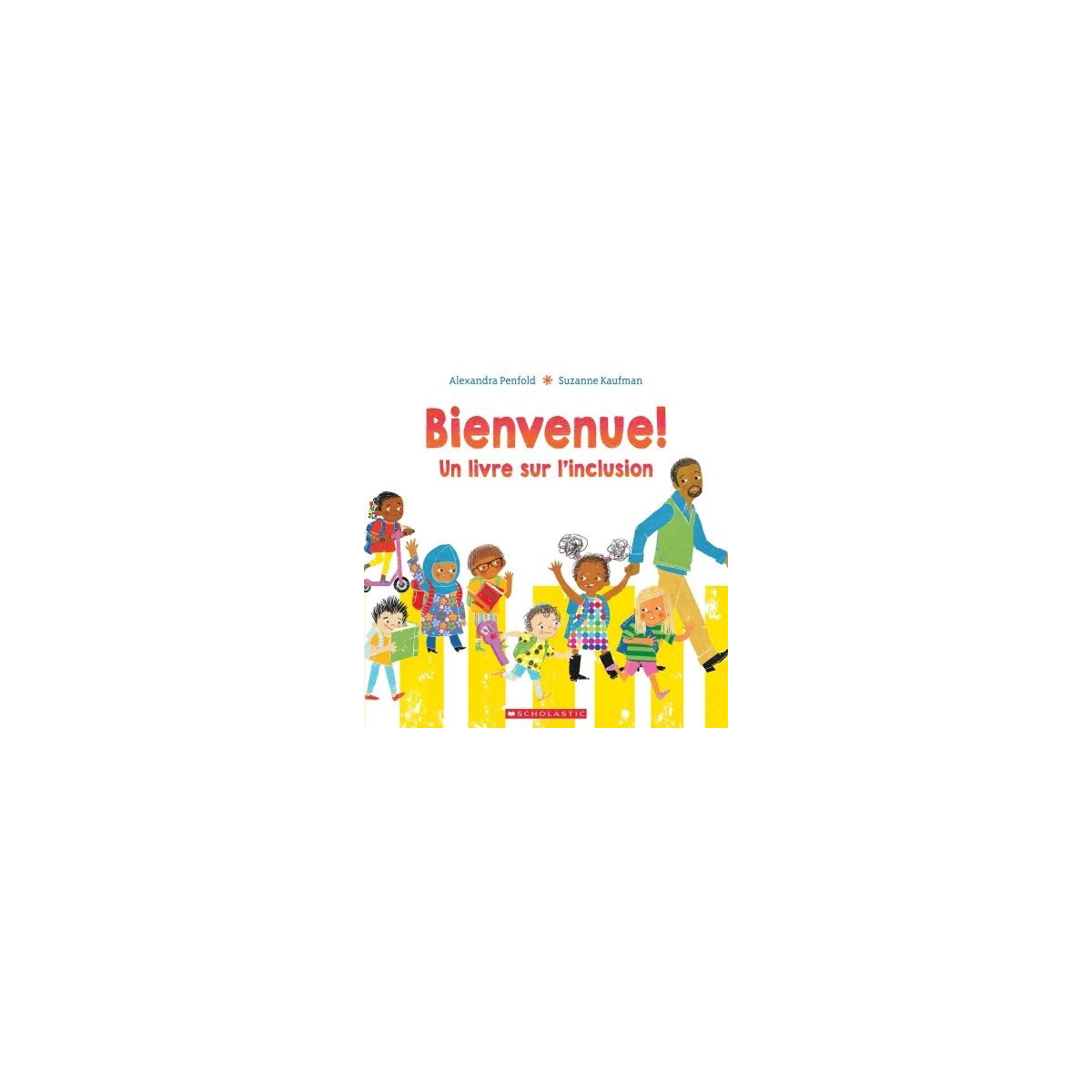 ---
Product Media
Bienvenue! Un livre sur l'inclusion
Product Number: 9781443169950
" Bienvenue! Un livre sur l'inclusion "  Join a group of students for a day at school, where everyone is welcome regardless of ethnicity, colour or religion... A place where diversity and community are not only protected but celebrated!  This adorable album is a testament to the benefits of cultural diversity and provides moral support to all children, regardless of their background.
Rejoignez un groupe d'élèves pour une journée à l'école, où tout le monde est le bienvenu peu importe son appartenance ethnique, sa couleur ou sa religion... Une école où il est normal de porter un hijab, d'apprendre une danse vietnamienne ou d'assister à la danse du dragon pour le Nouvel An chinois... Un endroit où la diversité et la communauté sont non seulement protégées, mais célébrées! Cet album adorable témoigne des bienfaits de la diversité culturelle et offre un soutien moral à tous les enfants, peu importe leurs origines.
No customer reviews for the moment.