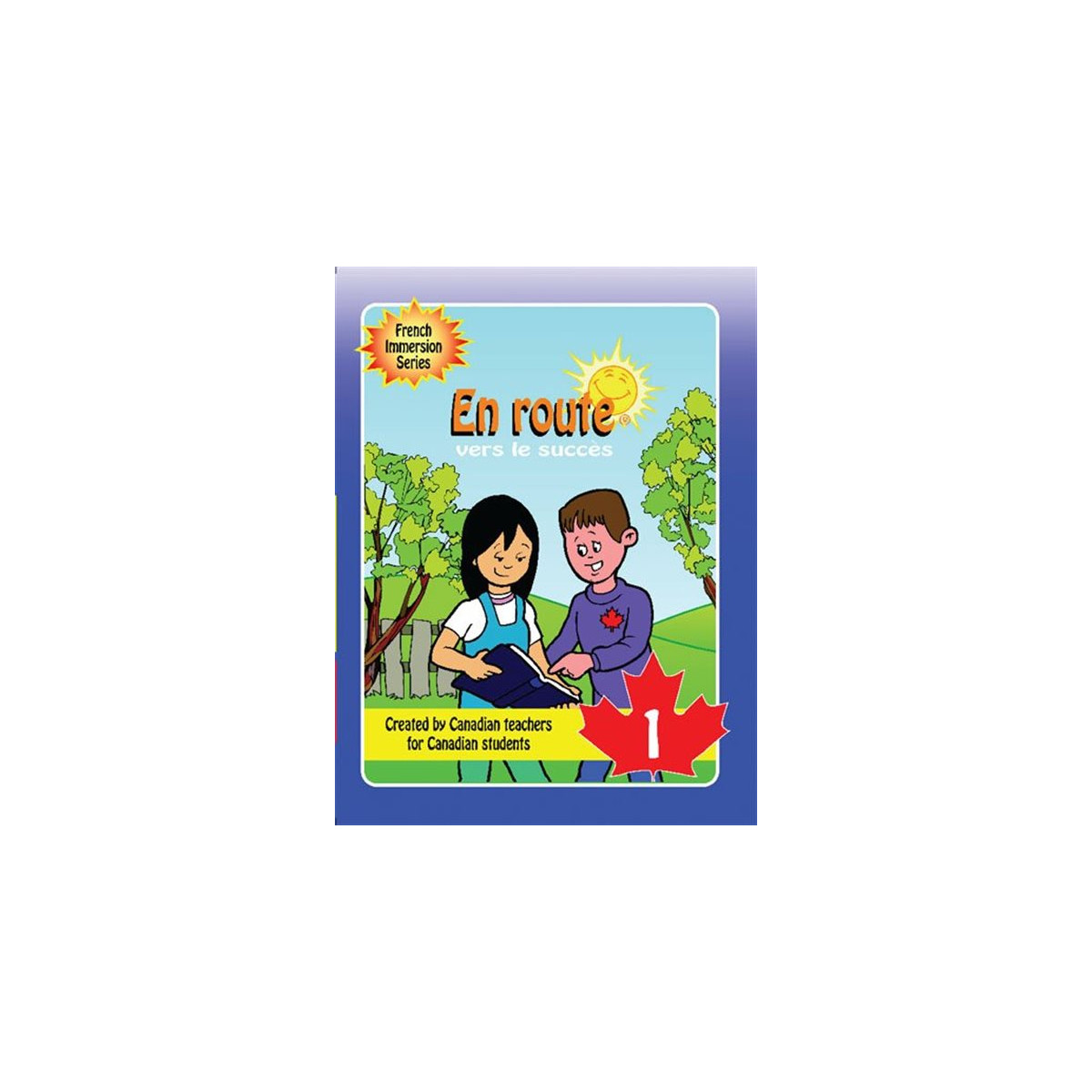 ---
Product Media
63-EN ROUTE VERS LE SUCCÈS GRADE 1
Product Number: 9781897440254
GET THE FRENCH IMMERSION ADVANTAGE!
Your child practices and improves his/her French and gets a head start in actual classroom subjects!
KID FRIENDLY
·        eye catching graphics
·        engaging activities
·        controlled volume of drill work
·        many self-help prompts in Math
·        eye-catching colour graphics
PARENT FRIENDLY
·        selected instructions in English
·        listing of Ministry expectations
·        suggested follow-up activities in English
·        great review of the previous year or a head start on the following year
·        an answer key is provided
CREATED FOR FRENCH IMMERSION STUDENTS
IDEAL FOR ENGLISH-SPEAKING STUDENTS WHO WISH TO IMPROVE THEIR FRENCH
HELPFUL CURRICULUM ACTIVITIES FOR STUDENTS WHOSE FIRST LANGUAGE IS FRENCH
French Immersion - En route vers le succès 1
Workbook for French Immersion Grade 1.
It covers subjects of Mathematics, Language, Science, Health and Social Studies, all in French.
Can be used as a supplement to the regular school French Immersion program or for summer time home practice.
Table of contents:
ABC 123
Le Canada
Les Sens
L'énerqie
Choisis un chiffre
La qéométrie
Insectes
Some information are given in English throughout the workbook.
No customer reviews for the moment.