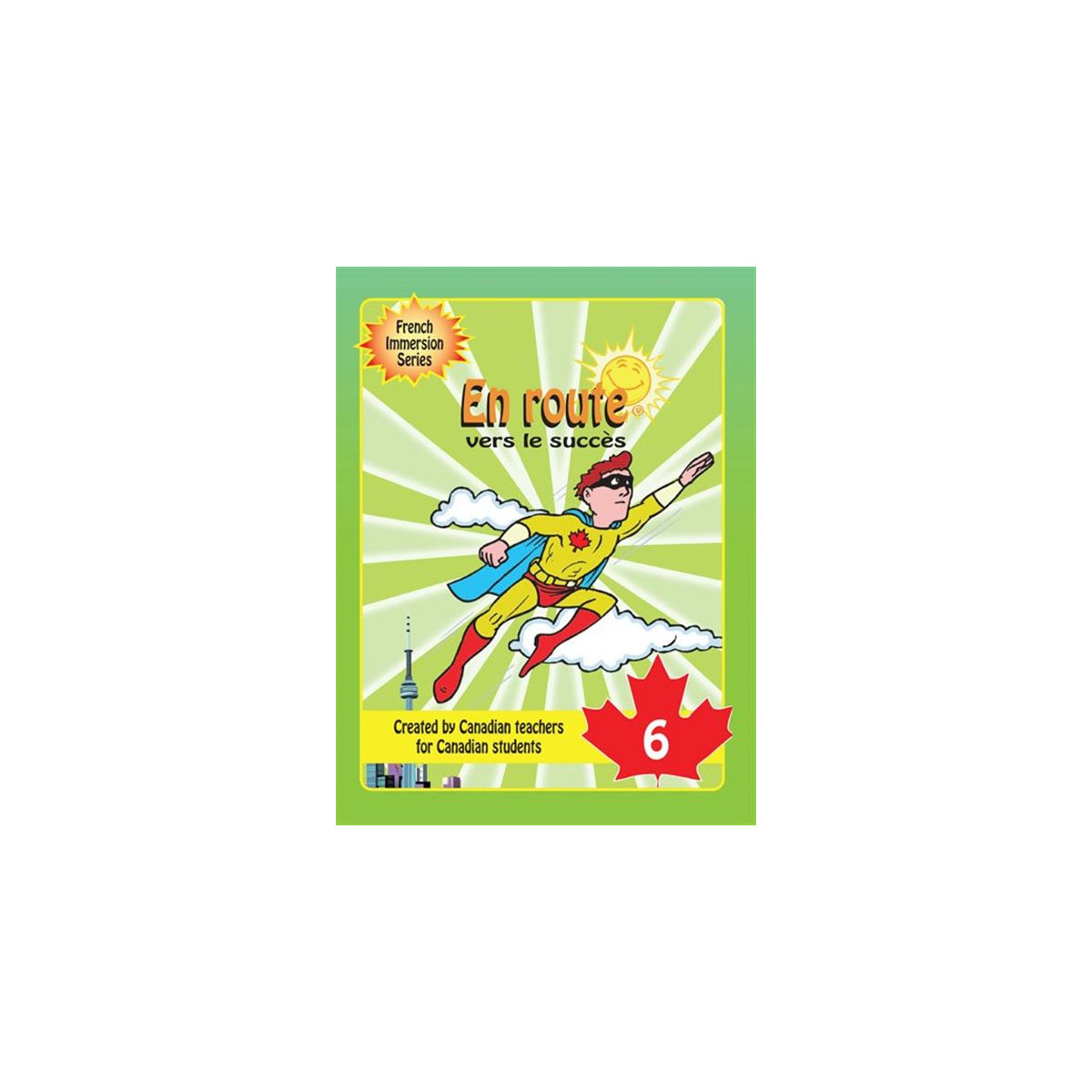 ---
Product Media
EN ROUTE VERS LE SUCCÈS GRADE 6
Product Number: 9781897440391
GET THE FRENCH IMMERSION ADVANTAGE!
Your child practices and improves his/her French and gets a head start in actual classroom subjects!
KID FRIENDLY
·        eye catching graphics
·        engaging activities
·        controlled volume of drill work
·        many self-help prompts in Math
·        eye-catching colour graphics
PARENT FRIENDLY
·        selected instructions in English
·        listing of Ministry expectations
·        suggested follow-up activities in English
·        great review of the previous year or a head start on the following year
·        an answer key is provided
CREATED FOR FRENCH IMMERSION STUDENTS
IDEAL FOR ENGLISH-SPEAKING STUDENTS WHO WISH TO IMPROVE THEIR FRENCH
HELPFUL CURRICULUM ACTIVITIES FOR STUDENTS WHOSE FIRST LANGUAGE IS FRENCH
Workbook for French Immersion Grade 6.
It covers subjects of Mathematics, Language, Science, Health and Social Studies, all in French.
Can be used as a supplement to the regular school French Immersion program or for summer time home practice.
Table of contents:
Héros et héroïnes
Comparons
Savoir faire
De toutes les grandeurs et formes
Miser au point
Tu es certes capable
En orbite
La Mesure.
Answers given at the end of the workbook
No customer reviews for the moment.