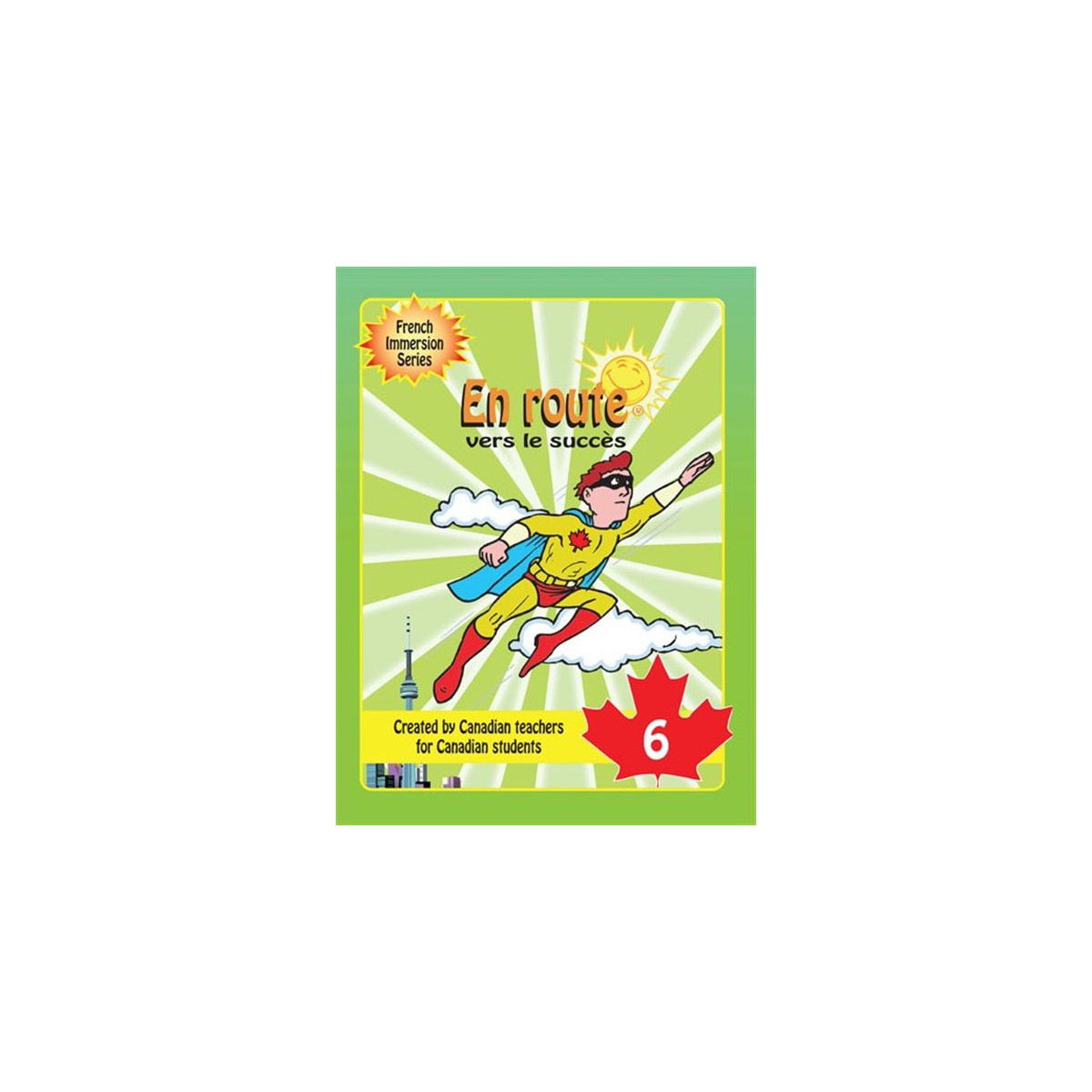 ---
Product Media
63-EN ROUTE VERS LE SUCCÈS GRADE 6
Product Number: 9781897440391
otre enfant pratique et améliore son français et prend une longueur d'avance dans les matières en classe!
PRÉSENTATION
•        Graphiques accrocheurs
•        Activités engageantes
APPUI aux PARENTS
•        Instructions sélectionnées en anglais
•        Activités de suivi suggérées en anglais
•        Une clé de réponse est fournie
CRÉÉ POUR LES ÉTUDIANTS EN IMMERSION FRANÇAISE
ACTIVITÉS PRATIQUES POUR LES ÉTUDIANTS DONT LA PREMIÈRE LANGUE EST LE FRANÇAIS.
Workbook for French Immersion Grade 6.
It covers subjects of Mathematics, Language, Science, Health and Social Studies, all in French.
Can be used as a supplement to the regular school French Immersion program or for summer time home practice.
Table of contents:
Héros et héroïnes
Comparons
Savoir faire
De toutes les grandeurs et formes
Miser au point
Tu es certes capable
En orbite
La Mesure.
Answers given at the end of the workbook
No customer reviews for the moment.