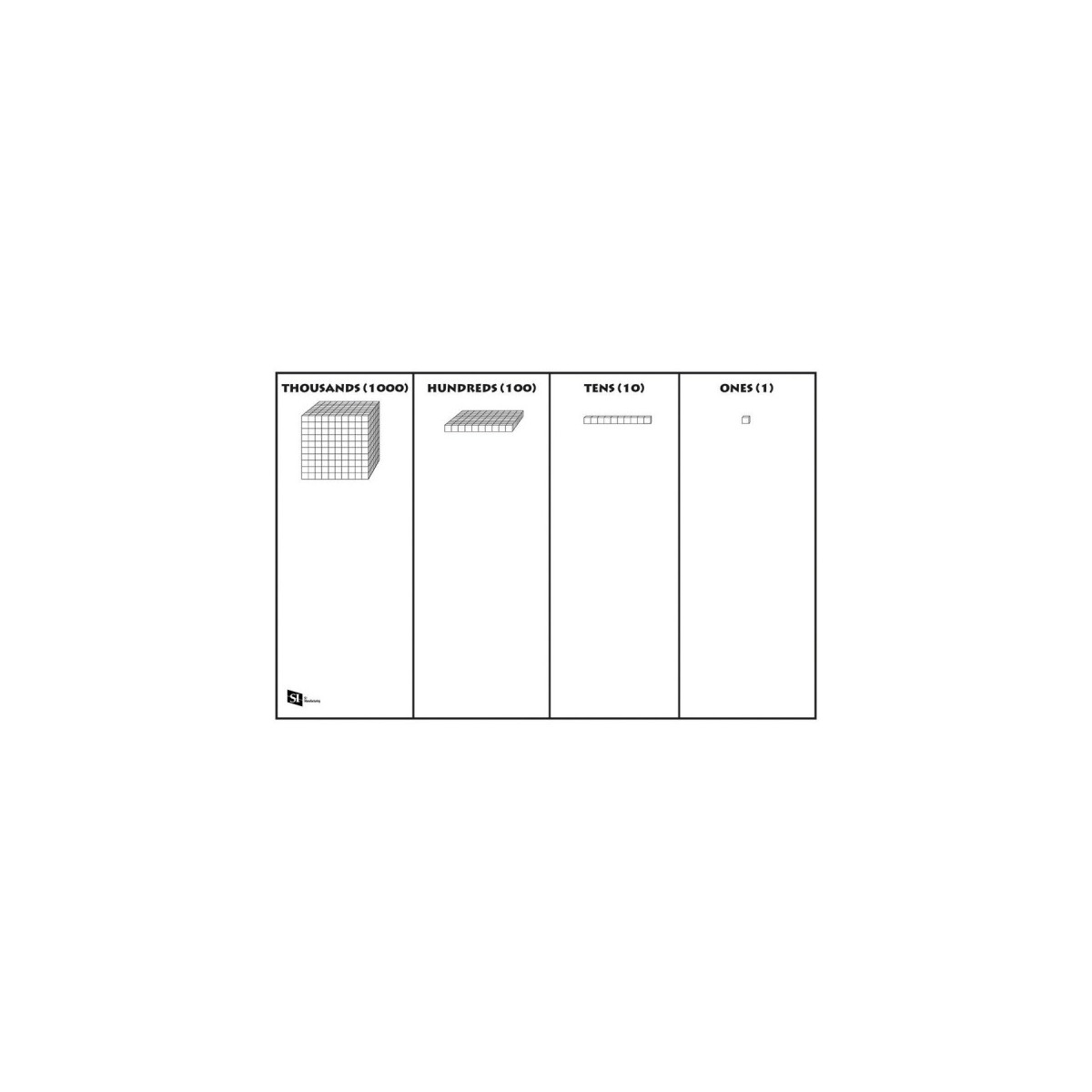 ---
Product Media
Base Ten Pad
Product Number: 115-73688
Base Ten Pad - English, French or Bilingual
For a variety of place value and counting activities using Base Ten Blocks.
Each pad contains 25 pages printed on paper.
Size: 17" x 11"
Available in English, French or Bilingual format
Kids learn all the major bones as they assemble this soft foam puzzle. 15-piece puzzle is 4' tall when assembled, making it life-sized for kids. Children can identify where the major bones in there own bodies are! Labeled on reverse side. Grades PreK+.
No customer reviews for the moment.