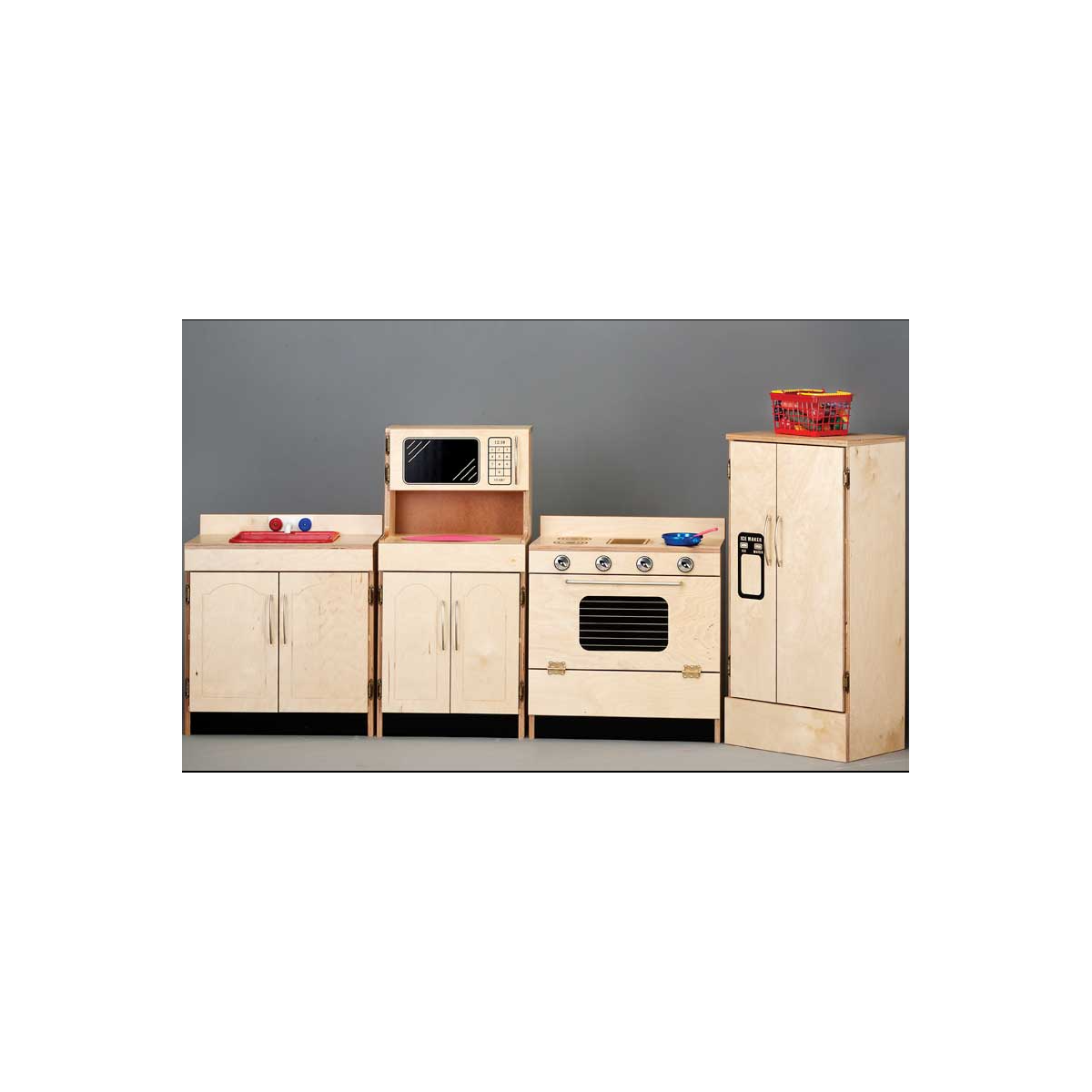 ---
Product Media
School-age Kitchen - Refrigerator^
This item requires additional freight charges.
Odd sized/weight package.
May incur extra shipping charges due to package size/weight.
Made of a 3/4″ beautiful baltic birch this refrigerator is a modern side by side, with a silk screened ice maker on the freezer door that won't rub off (sold with mounting bracket).
18″ L x 38″ H x 16″ D (40 lbs.)
Picture : First from the right.
This beautiful Baltic birch stove has silk-screened burners and oven window that won't rub or peel off to look like the real thing. Knobs turn with high/low settings. Oven door has a nice long handle to hang your towel. Open oven door and reveal a removable shelf.
24″ L x 25″ H x 12″ D (34 lbs.)
Picture : second from the right.
No customer reviews for the moment.