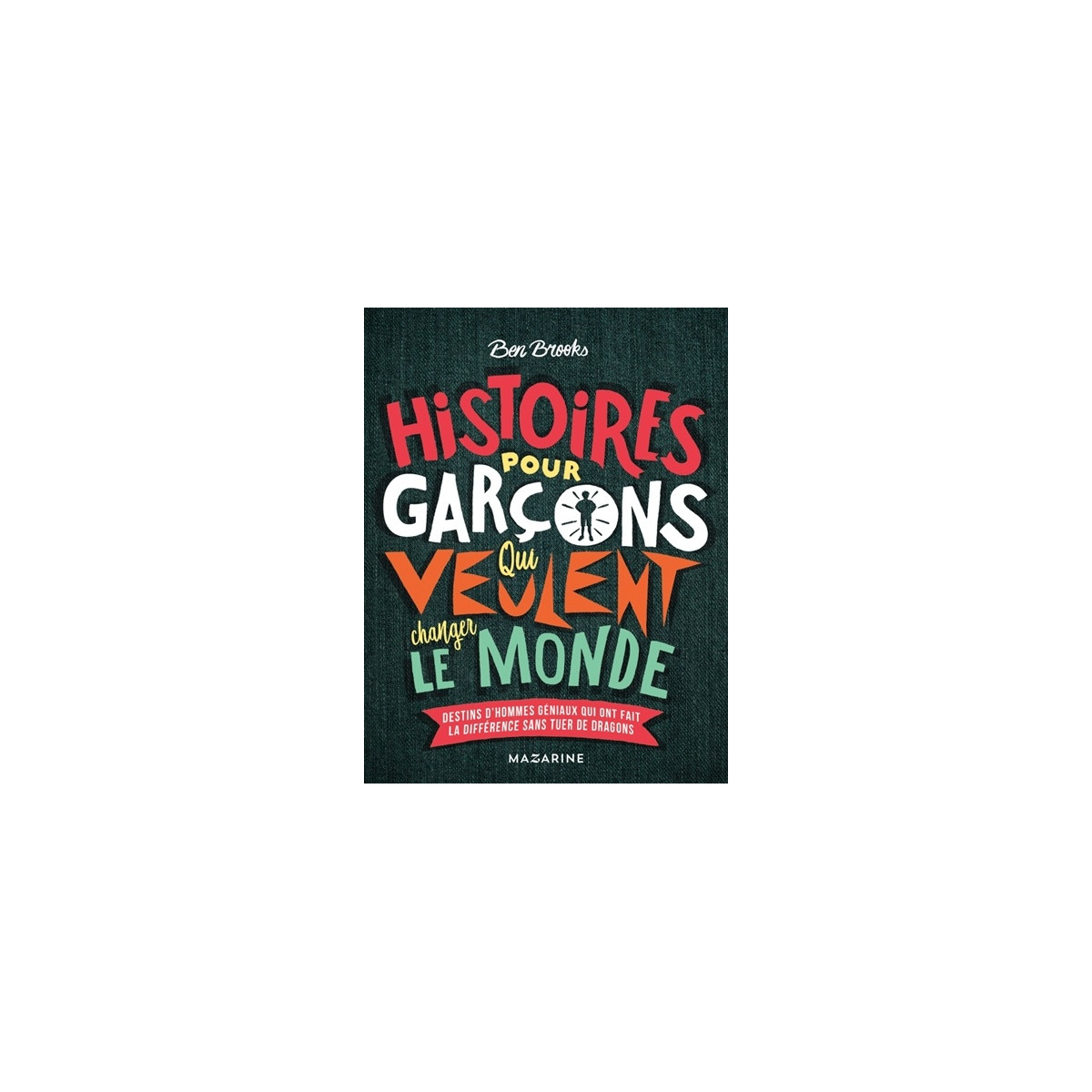 ---
Product Media
02-Histoires pour les garçons qui veulent changer le monde
Product Number: 9782863744970
Une fabuleuse collection de 100 portraits d'hommes célèbres ou pas, d'aujourd'hui et d'hier, qui ont décidé de changer le monde en faisant preuve de compassion, de générosité et de confiance en soi.
Histoires pour garçons qui veulent changer le monde", T. 01-02 is a hundred destinies of men, famous or not, who have managed to make history "without killing dragons". Men who have distinguished themselves in various fields, from sports to literature, through politics, art and even gastronomy. Inspiring men who have tried to change things in their own way, sometimes despite their differences.
No customer reviews for the moment.