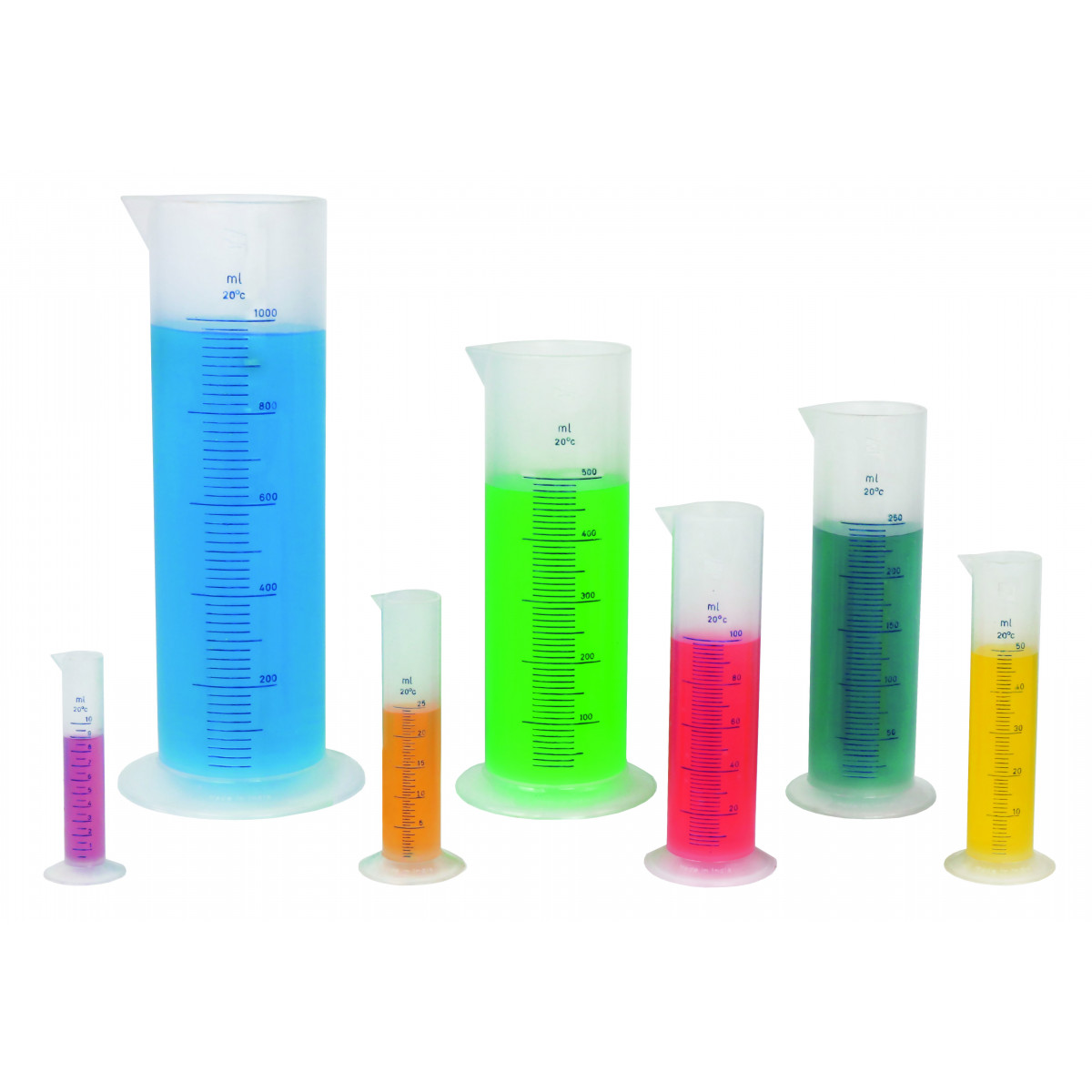 ---
Product Media
Graduated Cylinders Set, 7 pcs (L5639-00)
Product Number: 115-78200
Seven easy-to-read, plastic graduated cylinders made of durable, tough transparent polypropylene plastic with embossed calibrations for easy measuring. Excellent for all grades with the wide, stable bases. Chemical and acid resistant, autoclavable (dry heat up to 120°C and wet heat up to 80°C) and microwaveable.
Includes: 10 ml, 25 ml, 50 ml, 100 ml, 250 ml, 500 ml, and 1000 ml.
No customer reviews for the moment.