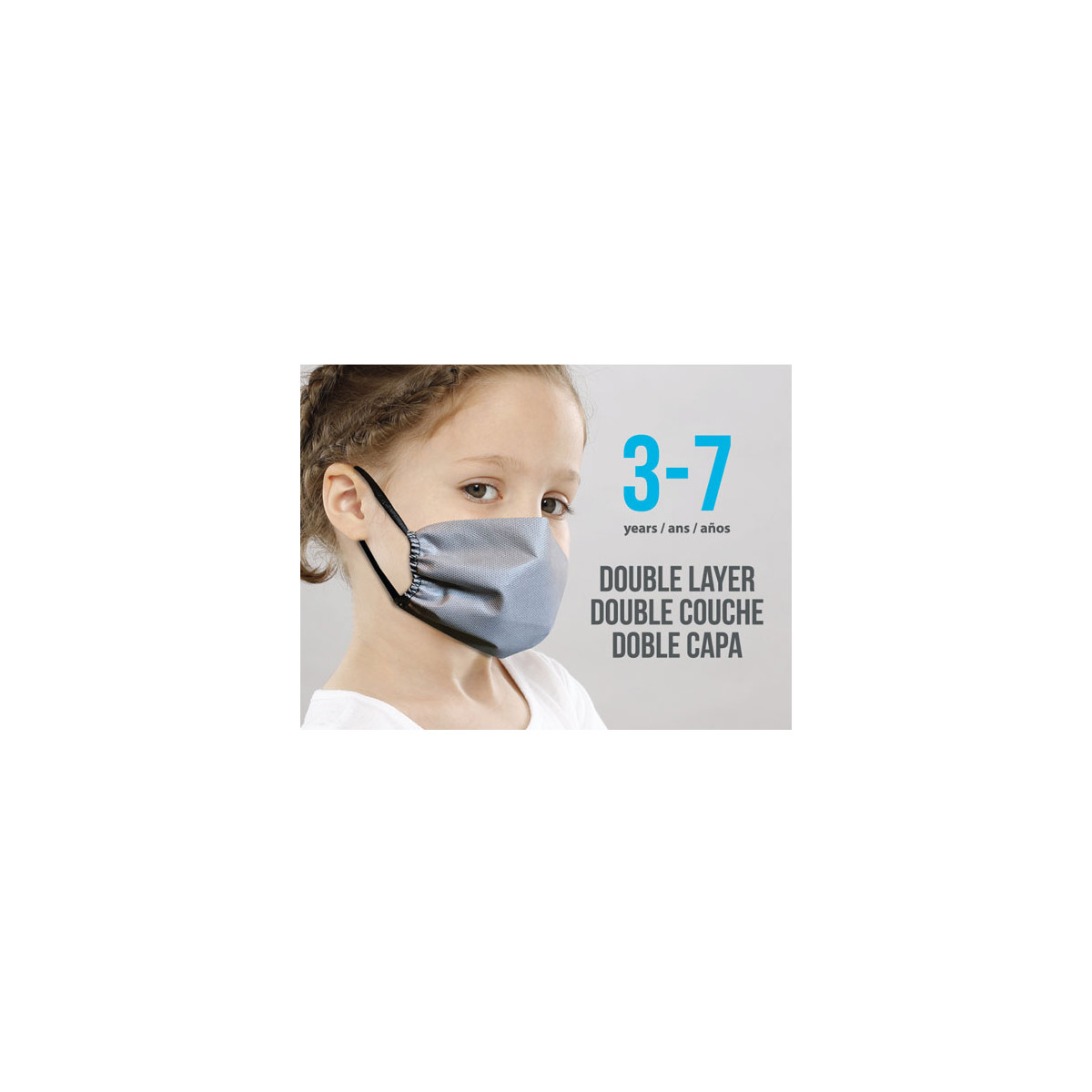 ---
Product Media
Personal Protection Facial Mask Childs (3-7yrs) (each)
Help slow the spread!  Follow the basic rules ….
1.      Stay at home
2.      Wash your hands frequently
3.      Wear a mask 
Everyone who leaves their home or work should wear a mask.  Masks fundamentally prevent the transmission from you to other.  
I protect you …. you protect me… We are both safe! 
These masks are NOT medical masks and provide partial protection – any protection is essential today! 
"The more people use masks, the less the virus can be distributed, and fewer individuals are exposed" Dr. Emil Pavik M.D. PhD Microbiologist & Virologist
These masks are not N95 or medical grade masks. 
The use of these masks not only helps reduce the spread but also ensures that actual medical masks are available for health care workers.
Make a difference!
These masks are made with water repellant PPNW (the same material as is used for air conditioner filters and garment bags) and are double layered, durable, washable and reusable.
Each mask has a tag which provides washing instructions. 
Name Tag: The opposite side of this tag is white/blank allowing you add your name with a marker.  This will prevent family members to use another mask other than there own.
2x adult mask per package
Also available for adults, children 8-12 years and 3-7 years
MADE IN CANADA
NOT A MEDICAL GRADE MASK
No customer reviews for the moment.