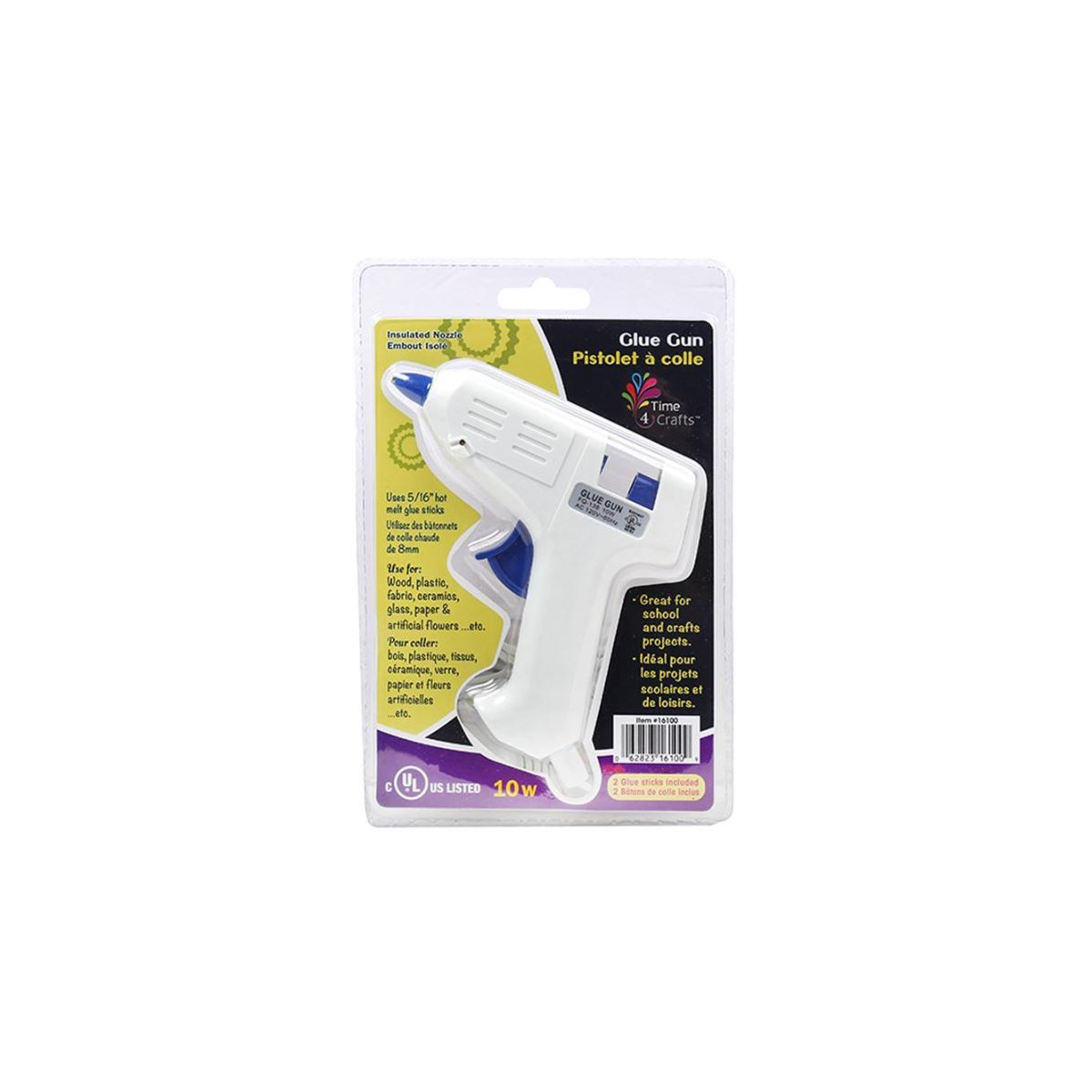 ---
Product Media
Mini Economy Glue Gun^
Unleash your inner artist and let yourself be creative with our Hot Glue Guns. We carry two glue guns, one blue 40-Watt another white 10-Watt to make sure it suits your creative needs. Whether you want to make your very own cosplay costume, or you have a creative school project, these glue guns will be just perfect. The blue gun can fit glue sticks of 0.44" in diameter and the white one fits 0.31" in diameter. Each gun is made of high-quality, durable plastic and is easy to operate – simply plug it into the socket, insert the glue stick and let it warm up, dispense the glue by pressing the button.
Perfect • Packaging: includes a hot 40-watt glue gun and 2 glue sticks
• Measurement: the glue gun measures 6.75"l x 5.75"h in dimension, the perfect size for easy operation
• Feature: the glue gun fits any glue stick that is 0.44" in diameter
• Easy to use: the glue gun is easy to use, simply insert the glue stick, plug it into the socket and let it warm up. press the button to release the glue
• Versatile: use it on a variety of surfaces such as wood, plastic, fabric, ceramic, paper, EVA sheets, cardboard and work on school assignments, craft projects, and DIY artsfit for the Toobaloo. Allows hands to be free to write or turn pages. One size fits all.
No customer reviews for the moment.